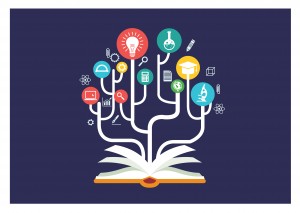 The Lauder Institute of the University of Pennsylvania has released the Global Top Think Tank Index Report 2017 on influential organizations on a global scale. PATTIRO, as a research and advocacy institution, has been able to maintain its position (34) for the category of Top Transparency and Good Governance Think Tanks out of 7,815 think tanks from all over the world.
"We are very grateful for this achievement, because it is not easy to maintain the position. The competition between think tanks is very strict. Comparing the 2016 and 2017 reports, there are some institutions having declining rankings, while others have significantly increased rankings," said Maya Rostanty, PATTIRO Director.
The indicators for the rankings of the Global Top Think Tank Index are, among others, the reputation of research results, independent research products, ability to involve experts and reputable academics, as well as the ability to access and convince key decision makers and key figures in government to build cooperation. Others are the use of research products for the benefit of advocacy, impacts of research or programs undertaken for decision-makers and other policy-making actors, public involvement in research, reputation in the mass media, and the impact of programs being undertaken to the wider community. PATTIRO's achievements in the Global Think Tank Index show the success of PATTIRO in terms of those indicators.
"This achievement will be our encouragement to continue to contribute actively in influencing the process of public policy formulation in Indonesia by conducting evidence-based advocacy, specifically in the three focus areas of PATTIRO, namely transparency, public financial management reform and public service accountability," added Maya.
To find out more about the Global Top Think Tank Index Report 2017, download it below.
[wpdm_file id=175]