PATTIRO logos are representations of our organization brand identity. We create this guideline ease our staffs as well as our stakeholders, including partners and networks in using our logos.
Our Logos
PATTIRO has two types of logo, the main logo and the alternative one. Our main logo consists of a globe with the map of Indonesia, cardinal direction, and a writing of Pusat Telaah dan Informasi Regional (in English: Center of Regional Information and Studies) with capital letter in its surrounding. Next to it, there is a writing of PATTIRO also in capital letter. The elements contained in the alternative logo are not different from the main logo. In the alternative logo, there is our institution's jargon, Synergy for Change, appeared. This type of logo is considered alternative because the jargon may change at any time.
Below are the logos we use.


Space and Size
In using our logo, one must ensure that the minimum range between the logo and its edge is 1 centimeter (x). It is important to preserve the visibility of the logo.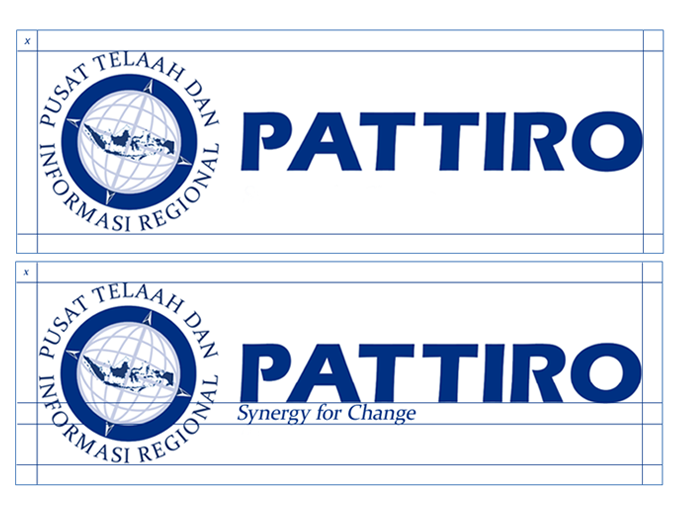 Color
The PATTIRO logo can only be reproduced in either the full color version, or the black and white version. Please be sure to use only the example color displayed at the right for brand consistency.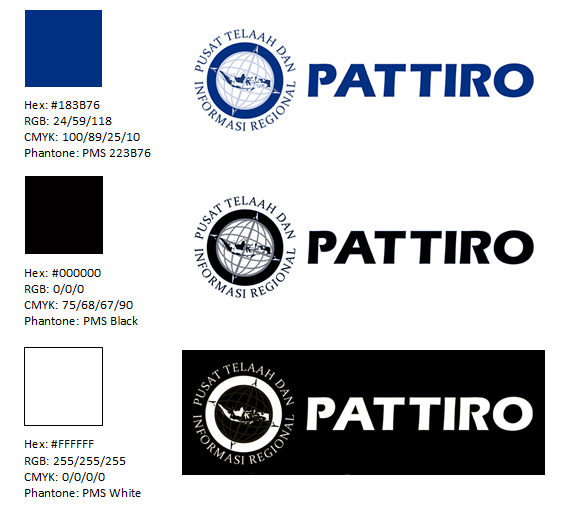 Font
Beside the color, type of font used must also be considered. Font type used for PATTIRO is Eras bold while the organization's jargon is written by using Constantia Italic.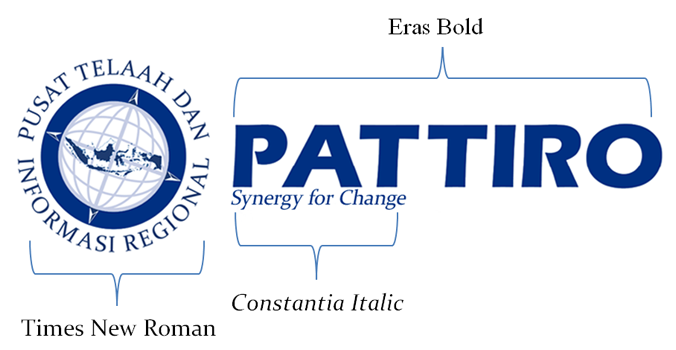 Logo Usage
To ensure the logo readability, one should pay more attention to the background being used.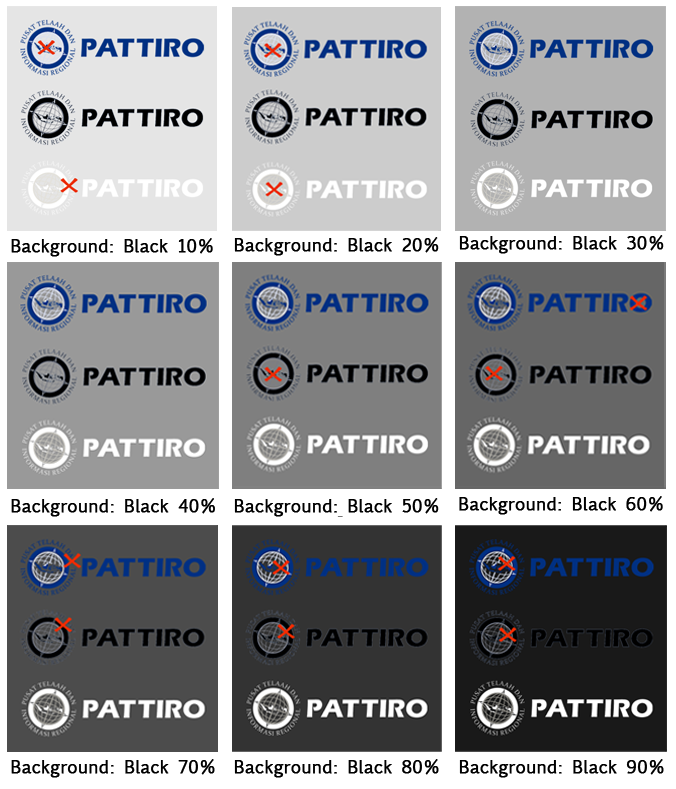 Incorrect Logo Usage
To preserve the identity of the PATTIRO logo and promote a consistent brand image, it must remain unaltered. The logo should always be thought of as one graphic element rather than as individual letters, and should therefore be kept intact.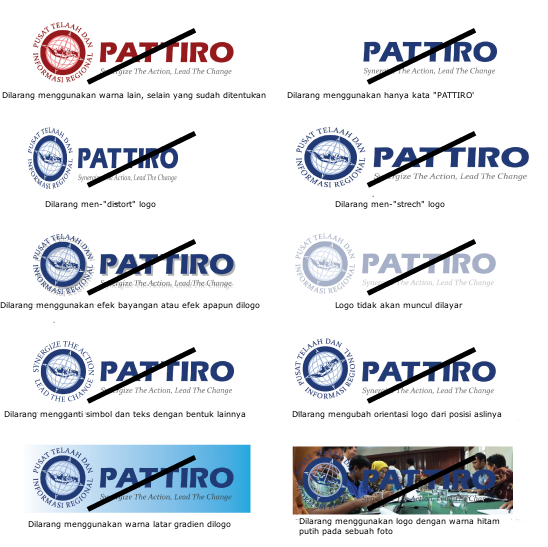 All of our logo, either the main or alternative logo in full color version, as well the black and white version can be downloaded by clicking links provided below.