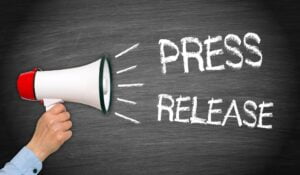 Discretionary action (freedom to make decisions) is often required in the practice of administering public services. Discretion needs to be exercised, bearing in mind that the scope of regulation can never cover in a comprehensive and detailed manner all matters relating to developments and situations, timing, needs and demands of public service delivery. Discretionary innovations can be carried out by public officials to encourage the realization of quality public services with the right arrangements. This was conveyed by the Chairman of the Ombudsman of the Republic of Indonesia (Ombudsman RI) Danang Girindrawardana, at the National Coordination Meeting (Rakornas) of the Indonesian City Government Association (Apeksi) and the Indonesian Association of Regency Governments (Apkasi) which took place January 11-12 2014, in Manado, Sulawesi North.
According to Danang, law number 25 of 2009 concerning Public Services (Public Service Law), and further regulated by Government Regulation (PP) number 96 of 2012 concerning Implementation of the Public Service Act, provides discretionary space for public officials in administering public services by didn't set it at all. To protect public officials in carrying out innovations or discretionary policies taken under certain circumstances, actually this can be done by optimizing the role of SPIP (Government Internal Control System) officials. Even though we have coordinated with SPIP, because it is not documented, there is no guarantee that the discretionary system is free from criminal threats.
Because of this, Danang stated, the usual consultation procedures within government agencies need to be changed from verbal or verbal, to documented or written so that they can be used as evidence, that discretionary matters have been carefully considered with internal supervisors. The presentation by the Chairman of the Indonesian Ombudsman received a warm response from the regional heads who attended the National Coordination Meeting. So far, many public officials have criminal problems with regents and mayors because of these discretionary policies, so they are reluctant to innovate.
Responding to the submission of the Chairman of the Indonesian Ombudsman, the Center for Regional Information and Studies (PATTIRO) is of the opinion that discretion to encourage the improvement of public services can be formulated, determined and implemented, as long as the discretion is clear on the scope or boundaries of the area. Thus, discretion is not abused or opens up opportunities for corruption. Even though discretion is considered to be able to encourage the improvement of public services, according to PATTIRO, the main and most important condition that needs to be carried out by public officials is to ensure that there is social accountability from the public service itself. Implementation of social accountability of public services will encourage the improvement of public services both in terms of quantity and quality.
Social accountability can be interpreted as a "social contract" between the government and society as a basic instrument in developing the principles of accountability from governmental practices. The involvement of the community (all citizens and elements of civil society/CSO) in social accountability is very necessary and significant. This is because the essence of a social contract is community participation to ensure the implementation of the principle of accountability in every policy, budget and public service.
The form of social accountability has actually become a mandate contained in the Public Service Act, including the Citizen Charter. Significant efforts are needed from the government and service providers to work together with the community to ensure that the "social contract" can work properly. But are the government and service providers willing to implement this "social contract"? PATTIRO's experience in assisting stakeholders, it can be done. In Jeneponto Regency, South Sulawesi, Citizen Charters can be carried out between the community and 18 Community Health Centers related to agreements on the delivery of health services. So at least innovation must continue to be pursued.
Public services that are socially accountable will begin with a process of deliberation of all stakeholders, both from the implementer and recipient sides of public services. The stakeholder deliberation process will produce the needs and priorities of the public services to be implemented. Based on these needs and priorities, a plan for the public services to be implemented will then be prepared. This plan must be responded to by the community, whether it is in accordance with the agreed needs and priorities. After all is approved and agreed upon, then public services can be carried out.
After running, monitoring and evaluation of the impact arising from public services must be carried out. Implementation of monitoring and evaluation must involve the community as recipients of these public services, or what is known as a social audit. The context of a social audit is carried out in order to get feedback on public service practices that have been implemented. With this feedback, all stakeholders will have a basis for reconsidering the improvement of the public services that will be provided. And so on the social accountability cycle process of public services runs, so that it continues to produce public services that increase in terms of quantity and quality.
Thus, according to PATTIRO, if all stages of social accountability of public services are carried out properly, then discretionary actions can be formulated, determined, and carried out, by officials implementing public services. With the existence of social accountability for public services, discretionary actions taken certainly have a basis for implementation and are documented, so that they can be used as evidence, that these discretionary matters have been carefully considered with all stakeholders. (***)
Jakarta Januari 16, 2014
Sad Dian Utomo | Direktur Eksekutif PATTIRO
saddian@pattiro.org | 0812 800 3045
Contact Person:
Rohidin Sudarno | Public Service Specialist
roi@pattiro.org | 081310539884