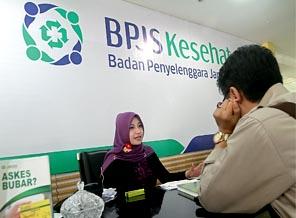 Two years of operation, the Social Security Administering Body (BPJS) for Health has not been able to provide a solution to various public complaints, including complaints about the difficulty of obtaining treatment rooms. Not a few partner hospitals of the national health insurance provider often refuse patients participating in BPJS Health on the grounds that the rooms are full. Not infrequently, people who intend to undergo inpatient treatment at these hospitals have to wait a long time to get a treatment room. Surprisingly, at the same time, the hospital was still able to accept patients who were not BPJS Health participants to undergo inpatient treatment in the same class.
People participating in BPJS Health also have to be patient and fight extra hard to get the health services they need. The reason is, the institution implements a service flow with tiered referrals. So, before being able to receive services from a hospital or specialist doctor, participants must have a referral letter from a level I health facility (faskes) that has been appointed by the government, such as a community health center, family doctor or clinic.
Unfortunately, because information regarding room availability is not updated and not in real time, the referral mechanism is ineffective. Treatment rooms are often not available at the hospitals listed in the referral letter. People are forced to wait until an uncertain time limit. Or, they have to run around looking for an empty room in another hospital and go back to processing the referral letter.
Hmm, if that's the case, how can we, members of the state-owned health insurance company, get hospital room services more easily and quickly, but still with high quality?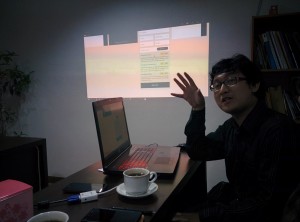 That is the question that PATTIRO will answer through the information service and hospital room reservation application. "People need a platform or application that provides information about room availability in real time. "This application must be accessible, usable, and useful for the community or patients, hospitals, health facilities providing referral letters, BPJS Health, the government, and health service observers," explained PATTIRO Public Service Specialist Rokhmad Munawir.
To realize this application development initiative, PATTIRO also took part in the 2016 Innovation and Collaboration for Development (In.CoDe) competition organized by The Asia Foundation (TAF). Like a tit for tat, this initiative attracted the hearts of several young Brobat application developers. Together with them, PATTIRO will propose the development of information service applications and hospital room providers in the competition.
In general, this application will provide comprehensive information regarding hospital conditions such as the number of treatment rooms available, doctor profiles, available facilities, drug availability, and so on. Apart from that, Brobat also has other features such as ordering an ambulance online which of course can make things easier and provide great benefits to the community.
With the existence of this application, in the future, people, especially underprivileged residents, will no longer have to wait long to get a treatment room. "With real time information in this application, when residents seek treatment and obtain a referral letter from a level I health facility, they can immediately receive confirmation of a treatment room. "Through this application, they can directly book their room," said Rokhmad. Apart from that, this application can not only be used by BPJS Health card users, people who are not registered with it can also book treatment rooms quickly and accurately.
Not only does it provide benefits to the community, level I health facilities and hospital managers also benefit. The Brobat application can make the work of these two health service providers easier. For level I health facilities, they can immediately get information about empty rooms online and accurately when making treatment referral letters for patients. The hospital can also get prospective patients more quickly. "This application can be an answer to people's complaints that it is difficult to access room information. "Hospitals also receive promotions through assessments after treatment because later there will be a star award feature," concluded Rokhmad.
So that the use of this application can be sustainable, there needs to be cooperation between application developers and various other related parties, including the community, health service providers and health services.
"The local health department must be able to ensure that hospitals under its coordination use and update room status in real time. It is also important for the community and managers of level I health facilities who provide referrals to always use the Brobat application every time they provide a referral. The public must also be willing to provide an honest assessment of hospital services in the form of ratings, so that it can function as a medium for promoting service performance to the public. "Hospitals also need to use this application as an alternative to attract patients and promotional media by demonstrating the quality of service while patients are in hospital," explained Rokhmad.
This PATTIRO initiative was selected as the 25 best initiative. On April 2 2016, PATTIRO and fellow application developers Brobat attended a briefing and workshop to quickly create a prototype of the desired application. Currently, PATTIRO and the team are preparing a prototype of the application and will send it to the In.CoDe committee before April 16. And, at the end of April, 3 of the 10 best applications will receive prizes in the form of application development funding. Hopefully, Brobat will be one of the 3 best applications.