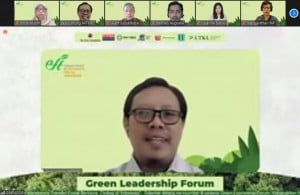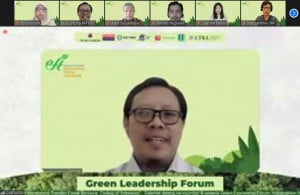 Jakarta – The Center for Research and Regional Information (PATTIRO) expects that the Green Leadership Forum (GLF) can be convened annually.
 This was stated by PATTIRO Executive Director Bejo Untung in the 2nd GLF, which was held online on Wednesday (27/10).
 According to Bejo, this is important because the GLF aims to create a national awakening in encouraging ecological-based fiscal transfers in Indonesia.
 The GLF is a forum for regional heads, both those who have implemented the Ecological Fiscal Transfer (EFT) scheme, or those who plan to use it to share stories related to budget and environmental policies.
 "At the first GLF, on January 2020, not many attended, but now, there are more participants. This is a good news. We are proud to be a part of this forum," said Bejo.
 In the forum organized by PATTIRO in collaboration with the Indonesian Forum for Budget Transparency (FITRA) Riau, Indonesia Budget Center (IBC), The Reform Initiatives (TRI), Lingkar Temu Kabupaten Lestari (LTKL), Beritabaru.co, and fully supported by The Asia Foundation (TAF), Bejo has high hopes, namely that through GLF, village heads and all parties involved can discuss and share many things, including building communication with each other.
 "The goal is that the implementation of EFT in Indonesia can be done on a massive scale," he concluded in the forum hosted by Valerina Daniel.
 The second GLF was attended by Expert Staff of the Minister of Home Affairs for Economics and Development Hamdani, Deputy Country Representative of TAF Hana A. Satriyo, Aceh Governor Nova Iriansyah, District Head of Nunukan Asmin Laura Hafid, District Head of Maros Andi Syafril, District Head of Trenggalek Nur Arifin, District Head of Fakfak Untung Tamsil, and District Head of Musi Banyuasin, Beni Hernedi.
The forum, which was broadcast live via the Infopattiro YouTube Channel, also had a sharing session. The session was filled with regional heads who have implemented and were currently encouraging EFT, representatives from the Ministry of Finance, Kemendes PDTT, and KLHK, as well as from the Indonesian Parliament Luluk Hamidah.