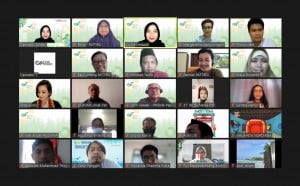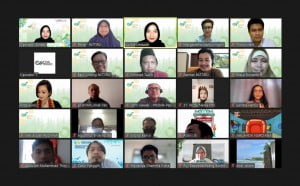 The implementation of Ecological Fiscal Transfer (EFT) by the provincial, district and city governments is not only able to encourage environmental protection, but can also accelerate gender mainstreaming in the regional level. This statement was delivered by Maya Rostanty, as the Senior Advisor of the Center for Regional Information and Studies (PATTIRO) at the National Conference on Developments and New Directions for Ecological-based Fiscal Incentive Policies in Indonesia on Wednesday, November 10.
 According to Tanty, the EFT concept implemented through the Ecology-based Provincial Budget Transfer (TAPE) and the Ecology-based District Budget Transfer (TAKE) opens space for regional governments and other stakeholders to encourage the empowerment of women's groups and accommodate programs and other gender responsive activities.
 "The implementation of EFT through TAPE or TAKE provides space for exploration for the regions to accelerate gender mainstreaming. For example, using disaggregated data when compiling EFT performance indicators, as an example on the upstream side. As for the downstream side, for example, this is done by formulating performance indicators that are used to provide fiscal incentives, namely the Gender Development Index (IPG) and the Gender Empowerment Index (IDG)," she said.
 Several options for developing gender indicators for EFT can be carried out at 4 levels, namely Input, Process, Output, and Outcome. At the Input level, this can be through use of village/kelurahan profile data (with disaggregated data); at the process level, participation of women in Musrenbang and Gender Responsive Budgeting in the environmental sector; at the output level, women's economic independence, and at the outcome, disaggregated Human Development Index (HDI), Gender Development Index (IPG) and  Gender Empowerment Index (IDG).
Furthermore, Tanty emphasized that gender-responsive ecological-based Fiscal Incentive policies are needed to ensure development from, by and for the community, both men and women (no one left behind) and encourage the fulfillment of 4 criteria that can be implemented in environmental and forestry development, namely access, participation, control, and benefits.
The National Conference is part of the EFT Innovation Festival initiated by the Center for Regional Information and Studies (PATTIRO), IBC, FITRA Riau, TRI, LTKL, Beritabaru.co and supported by The Asia Foundation. Through this activity, it is hoped that it can promote good practices in implementing EFT that have been carried out in the regional level so that it can accelerate or scale-up EFT at the national level.