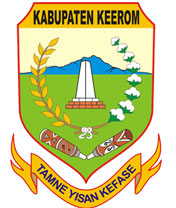 KEEROM – Jerome Hamu (a facilitator from Center for Regional Studies and Information – PATTIRO – who concerns on society strengthening for better public services now is encouraging  transparency in information related  to planning and budgeting for better public services in Papua . He is one of Implementing Partner of Community Access to Information (CATI)  program in the establishment of Community Center in Keerom Papua.
"The objective of this program is encouraging people to actively asking and searching information to a public agency," he said to the reporter during the establishment of Community Center workshop at fishing area Permata Hijau on Thursday (4/7/2013).
PATTIRO will undertake two major programs; CSO for budgeting and Community Access to Information (CATI) program that aim to encourage public bodies to provide public information to the community member which will improve welfare by improving, monitoring and community involvement in public decision-making.
"In this event we have formed the community center or the community forum in Keerom in order all people aspiration can be accommodated through the Community Center , therefore all participation, transparency and accountability of public services should be provided in particular in the sectors of education, health and infrastructure . It's important all community members know it, "he explained.
He also said this community members will be able to identify information and convey that information through the public agency.
Public agency has established PPID (Pejabat Pengelola Informasi dan Dokumentasi ). One of PPID task is providing information needed by the community members. In addition, PPID also obligated to ask some information about health, education and infrastructure, they will go to a public body that obliged to provide the information needed, "he explained.
If the public body does not provide the information needed by the public so the public can make complaints through the Information commission that is currently being deliberated by  Papua province government  .
Meanwhile, the establishment of community center workshop participants, Damasus Kebelen said, this meeting is very important, so that the workshop participants should really take advantage of this activity to increase knowledge and can perform the steps which are needed when there is a public policy development that does not fit in Keerom .